Illegal Alien Scandal Rocks California – It's Even WORSE Than You Think
They've gone too far this time…
For years, sanctuary states have been protecting illegal aliens.
And in some disgusting cases, they've actively protected illegal criminals.
It's one thing to give shelter to border jumpers without knowing who they are; it's still breaking federal law, but one could argue it's compassionate.
It's quite another thing to harbor known illegal immigrant criminals and HIDE them from American authorities.
Yes, the sanctuary state of California really does this, as shocking new testimony reveals.
It came from Immigration Reform Law Institute (IRLI) Executive Director Dale Wilcox during an exclusive interview with Breitbart News Tonight.
And this will make your blood boil:
"The sanctuary state of California refused 5,600 requests by federal immigration officials over two years to turn over criminal illegal aliens, state data finds.

…Wilcox revealed that within a 27-month period, the state of California had failed to honor about 5,600 Immigration and Customs Enforcement (ICE) detainers…

…which are the holds ICE agents file to local jails and police to request that an illegal alien be turned over to them for arrest and deportation."
Not only that, but over 3,400 of those 5,600 were labeled "Level 1" or "Level 2" offenders.
What's that mean?
It means that the majority of these illegal criminals had been charged with crimes like kidnapping, robbery, drugs, fraud, sexual assault, and homicide.
Added Wilcox:
"The bottom line is, sanctuary cities are neither humane or compassionate.

They're dangerous policies that cost Americans lives…

What will it take for these anti-borders politicians to wake up and put the safety and security of their citizens, their legal residents before the interests of criminal aliens?"
Exactly: what WILL it take?!
Did you have any idea the sanctuary policy was this insane, that it would even shield confirmed criminals from our OWN authorities?
And Wilcox is absolutely right when he says this craziness can cost the lives of American citizens.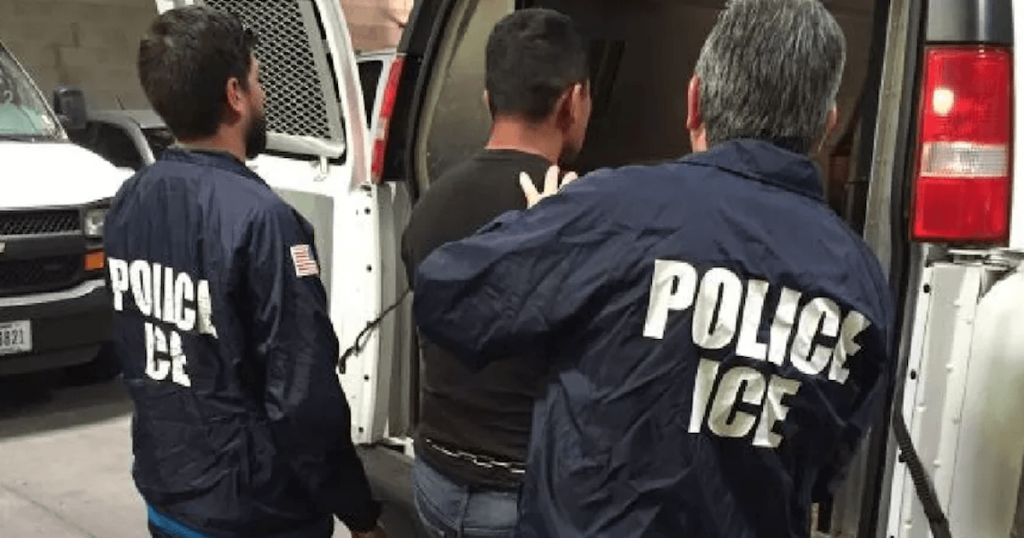 For example, he cited the specific case of California deputy Riley Jarecki, who was almost killed by three-time deported illegal alien Javier Hernandez-Morales.
As it turns out, local officials had refused to turn Hernandez-Morales over to ICE agents for deportation.
Said Wilcox:
"Its own deputy almost got killed as a result of its refusal to honor ICE detainer requests.

And this individual had been deported three times in the past…

…so they say there's no need emergency or need for a wall, this criminal alien is just walking back into the country."
This tears it.
This IS an emergency and a crisis, and we DO need a border wall. Or, at the very least, greatly improved border security.
We simply can't allow this to keep happening!
SHARE this shocking truth about sanctuary states like California!
Source: Breitbart