ICE Makes Historic Bust – 1,300 Migrant Invaders Get Squashed In RECORD Time
If this doesn't prove we have a border crisis, nothing does.
President Trump has repeatedly said our border faces a crisis, despite Democrats claiming otherwise.
That's why he's had to declare a national emergency.
The sheer amount of illegals flooding across our porous southern border is absolutely shocking … and there's no end in sight.
In fact, the invasion is so far out of control, our border authorities can no longer keep up.
And now, ICE has reached a new, terrible milestone.
From Breitbart:
"Border Patrol agents in the Rio Grande Valley Sector apprehended more than 1,300 migrants in a single day this week.

This represents the largest 24-hour apprehension total since June 2014…

Officials said this is the largest single-day apprehension total since June 2014 when RGV Sector agents encountered thousands of unaccompanied minors.

Why are arrests so high? Because attempts to cross our border illegally are skyrocketing."
But why is that?
Because Democrats refused to fund the border wall. Add to that "immigration activists" in South America encouraging and even forming migrant caravans.
Democrats are doing everything they can to force migrants into the country; they've stopped pretending they care about Americans.
All they want to do is get as many outsiders into this country … illegally, of course.
Then after they've bribed them with government handouts, they coerce them to vote for liberals.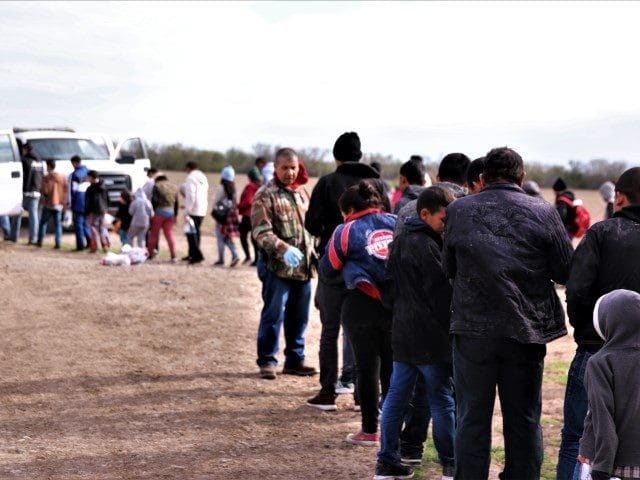 We've been saying this over and over again: it IS a crisis, and it IS an emergency.
These numbers prove that beyond any shadow of a doubt, so Trump is doing the right thing.
SHARE to spread the word: we need better border security immediately or we'll be overrun!
Source: Breitbart