Hillary And Obama Blindsided – New Evidence Devastates Them Both
They thought this would never be found – now it's out in the open.
Barack Obama's Department of Justice was plagued by scandal from the moment he took office.
In 2008, hours before Obama won the presidential election, two members of the New Black Panther Party were caught on camera intimidating voters outside of a polling place in Philadelphia.
However, Obama's DOJ dropped the case.
Then there was the well-documented Operation Fast and Furious, which Eric Holder wound up resigning over.
But what Obama's DOJ just got caught doing for Hillary Clinton proves one thing:
They will do anything to protect Democrats from being charged with a crime.
From The Epoch Times:
"The Justice Department (DOJ), under then-Attorney General Loretta Lynch, decided to set an unusually high threshold for prosecuting Clinton…

…effectively ensuring from the outset that she would not be charged.

In order for Clinton to be prosecuted, the DOJ required the FBI to establish evidence of intent—even though the gross negligence statute explicitly does not require this."
SHARE if you think it's time for Trump's Department of Justice to LOCK HER UP!
Most importantly, FBI boss James Comey removed the term "gross negligence" to describe Clinton's actions.
This alone helped shield Hillary from justice, and it's now clear that the Obama administration had a hand in helping her.
Comey's press conference exonerating Clinton may have made it seem like the FBI was in control, but the DOJ was pulling the strings all along!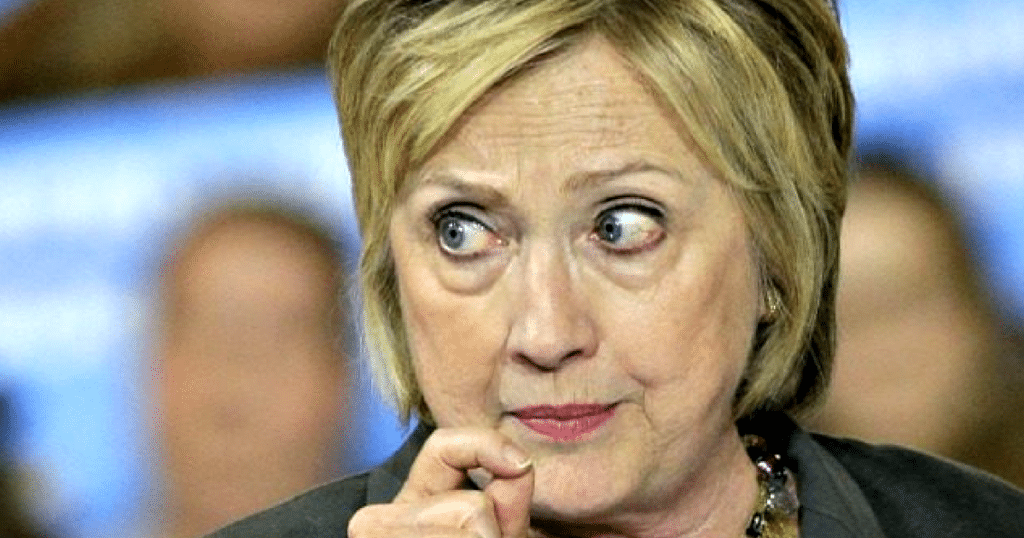 The Department of Justice is directly implicated in the testimony of top FBI officials, including FBI lawyer Lisa Page.
During Page's interview with Congressional investigators last year, she explained that it was the DOJ who was behind the call for the FBI to prove intent.
"Everybody talks about this as if this was the FBI investigation, and the truth of the matter is there was not a single step, other than the July 5th statement…

…there was not a single investigative step that we did not do in consultation with or at the direction of the Justice Department."
"Not a single investigative step" done without Obama's DOJ sticking their noses in.
What's that tell you?
It's outrageous that this happened at such a high level in our government, and Americans are becoming increasingly frustrated that Hillary continues to avoid any charges.
She keeps dodging justice, over and over, despite the evidence proving she's guilty of putting national security at risk.
SHARE if you think it's time for Trump's Department of Justice to LOCK HER UP!
Source: The Epoch Times