Hillary Might Run Again In 2020, But She Wasn't Prepared For Her Own Party's Response
Let's be honest: if Hillary Clinton runs again, it'll be a disaster.
The former Senator tried twice to steal the White House, both in 2008 and 2016. And she was humiliated. Only a fool would try for a third time, right?
Well, maybe not.
The enormous ego of the former First Lady might compel her to try one more time, if only in the hopes of beating Trump. "Beat Trump" is the liberal motto these days.
And in fact, there's evidence in her recent words and actions that yes, she may attempt another presidential run in 2020.
But if she really considers it, people within her own party have some bad news.
From IJR:
"Former Democratic presidential nominee Hillary Clinton already said she wouldn't run for president again, but if for some reason she changed her mind, she might want to take a look at Rasmussen's recent polling data.
But Rasmussen data indicated Democrats' perception of establishment candidates like Clinton dramatically changed, as substantially more people (36 percent in 2015 to 73 percent in 2018) said their party needed a fresh face as a nominee.
That shift seemed to be driven at least in part by Clinton; a majority of all likely voters said she was bad for the Democratic Party…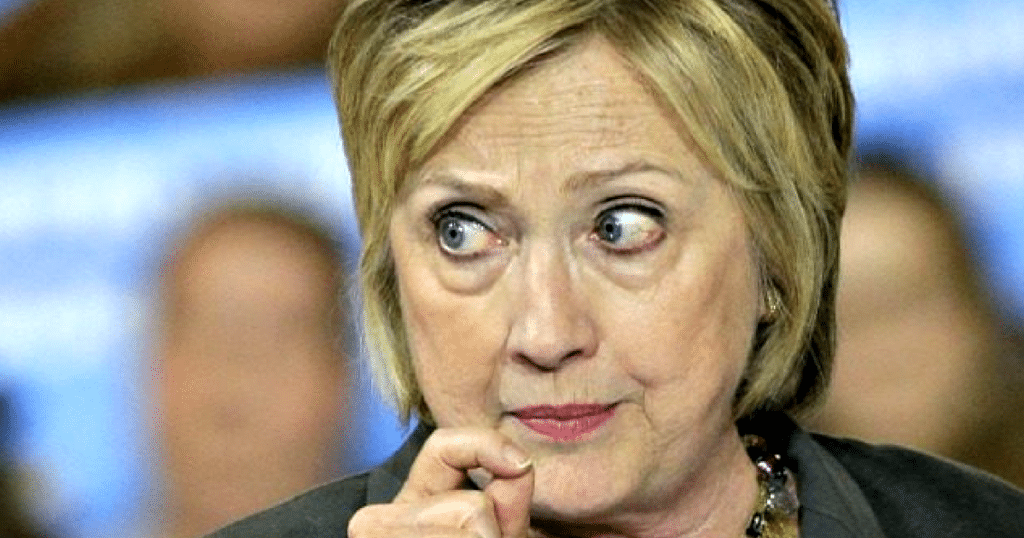 A plurality of likely voters, however, said a President Hillary Clinton would have made the country worse.
According to Rasmussen, only 40 percent said the nation would have been better off, whereas 47 percent said the opposite."
Here's the scary truth for the DNC: Democrats have no leader.
The established Democrats in D.C. are old, corrupt, and hated. Nobody believes they can do anything to help the country, and even their own supporters are getting tired of their dishonesty and lack of vision.
But where else do you look? To fresh young faces? Well, there aren't any.
In recent weeks the left has made a big deal of socialist Alexandria Ocasio-Cortez, but already she's crashing and burning.
The outspoken socialist called for the death of ICE, made Anti-Semitic comments, and proved she has no concept of the economy. Liberal outlets are already trying to distance themselves from her.
There are no other figures left. So, maybe because of that, Hillary wants to run again … no matter what her own party says. Scary thought, isn't it?
Source: IJR