Hillary Email Probe Is Taking Too Long, So The FBI Makes A Swift Power Play
It has been four months since House Oversight Chairman Trey Gowdy demanded results.
The Hillary Clinton email scandal has been under investigation seemingly forever and thus far, the FBI has delivered no answers.
This lack of progress resulted in a very bold reminder last week:
House Judiciary Chairman Rep. Bob Goodlatte sent a subpoena to the Justice Department for documents related to Clinton's private email server.
They're tired of waiting and they want to get things done. And the American people deserve answers!
Well, the FBI simply can't ignore this subpoena and so, they're stepping up. Big time.
FBI Director Christopher Wray said this week that he plans to double the number of FBI staff to handle Goodlatte's request, which also includes an inquiry into the Justice Department's alleged bias.
Said Wray:
"Up until today, we have dedicated 27 FBI staff to review the records that are potentially responsive to Chairman Goodlatte's requests.
The actual number of documents responsive to this request is likely in the thousands."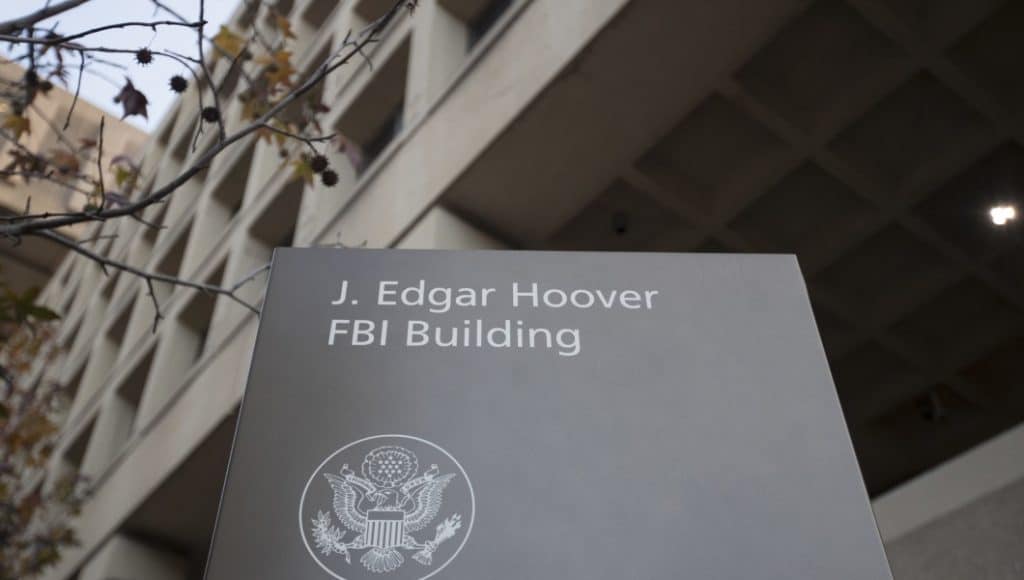 Now, that staff will be increased to 54 and Wray added that the doubled team "will work two shifts per day from 8 a.m. to midnight" in order to expedite the process. He finished:
"I agree that the current pace of production is too slow.
As the Director of the FBI, I am committed to ensuring that the Bureau is being transparent and responsive to legitimate congressional requests."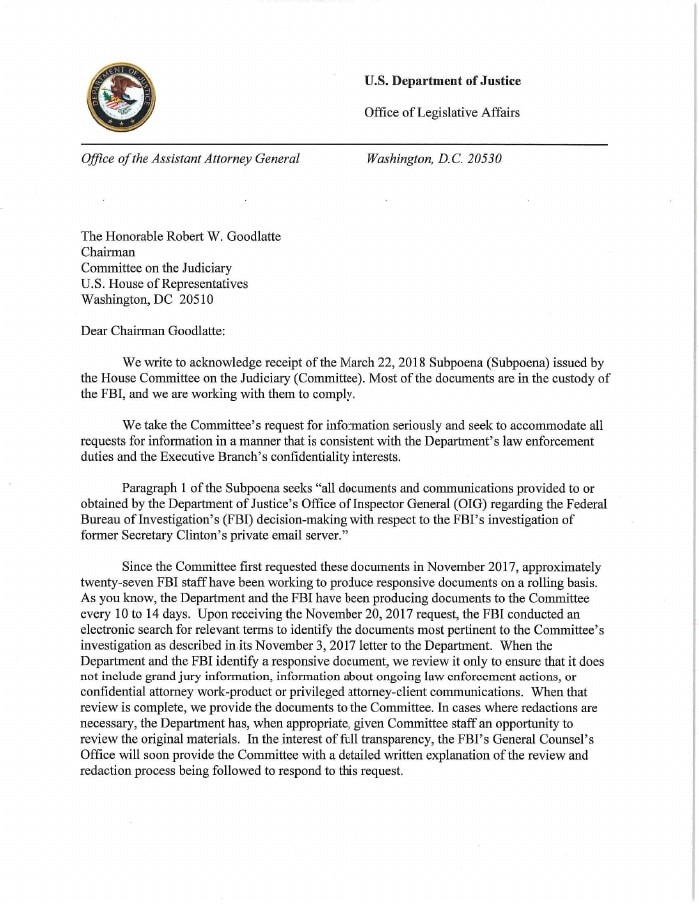 Remember, it has been a full four months since Goodlatte and Gowdy said they wanted these documents, and obviously, nothing is happening.
What exactly is Hillary guilty of? And did a major branch of the American government abuse the Foreign Intelligence Surveillance Act (FISA)?
These are questions that need answers and if it requires double the manpower and time, so be it.
We've always known the gears of government turn more slowly than just about anything on earth but really, now's the time to step up and make things happen!
Source: Washington Examiner