Report: Giuliani Exposes Deep State Plot To 'Frame' President Trump For Crime
When it comes to Donald Trump, Democrats aren't interested in the truth.
No, leftists in our government only care about baseless conspiracy theories, sabotage, and lies.
Most of America understands by now that there was no "collusion" between then-presidential candidate Donald Trump and Russia. There's zero evidence to support the theory.
And yet, the accusations persist. Top Democrats are even trying to drag Trump into court for something that never happened.
Trump's lawyer and former New York City Mayor Rudy Giuliani has revealed why they're doing this, too:
He said on Wednesday that Special Counsel Robert Mueller and his team of "highly partisan Democrats" are actually working to frame the President of the United States.
From Breitbart (via the Associated Press):
"There are a group of 13 highly partisan Democrats who make up the Mueller team, excluding him, and are trying very, very hard to frame him [Trump] to get him in trouble when he hasn't done anything wrong."
"They can't emotionally come to grips with the fact that this whole thing with Russian collusion didn't happen.
They are trying to invent theories of obstruction of justice. They have revealed no evidence that President Trump has done anything wrong.  None."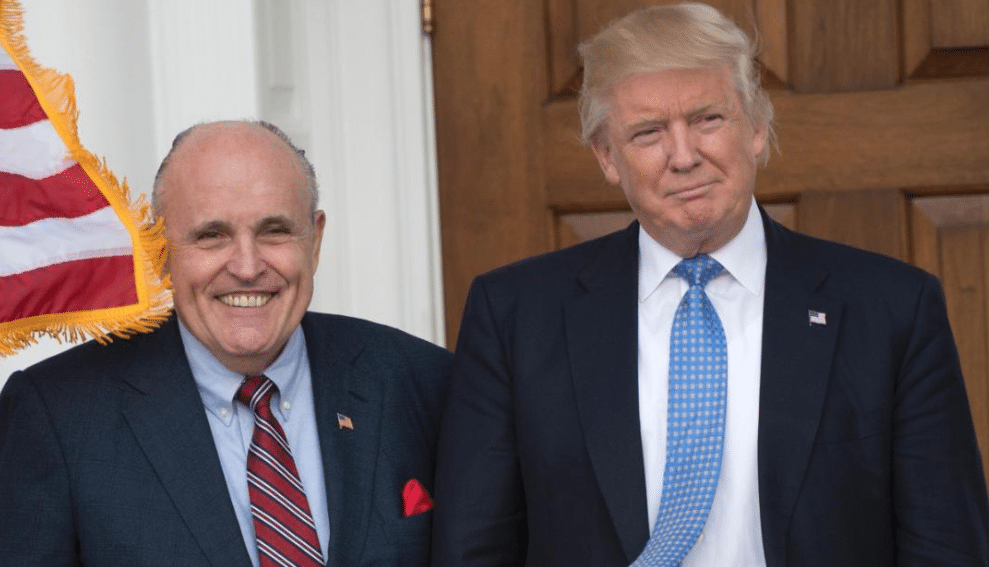 Giuliani has always defended Trump, but this is the first time he has accused Mueller and his cohorts of actually trying to frame Trump.
This means they know the entire mess is a liberal invention, a plan of sabotage. It has nothing whatsoever to do with the facts, as there aren't any.
Giuliani added that he would fight a subpoena against Trump, if Mueller's team really takes it that far.
Furthermore, Trump's lawyer said that the President had the power to pardon himself, but that won't happen. Why? Because he's innocent.
"The law of the United States is that the president of the United States has unlimited, unreviewable power to pardon people from federal crimes even before they are convicted.
Does he have the power to do it? Yes. Is he going to do it? No. He's innocent. He hasn't done anything wrong."
This witch hunt has to stop. Not only is it embarrassingly devoid of any facts, but it means high-ranking members of the government are trying to take down the President.
When Democrats fail, they have no qualms about going to insane lengths to get what they want … don't ever forget that, my fellow citizens.
Source: Breitbart