With A Flick Of His Pen, Trump Saves American Taxpayers $87 Billion
Democrats claimed Donald Trump's policies would destroy our economy.
But look around you:
The economy is doing very well. This summer will prove to be one of the most prosperous in recent history. Americans have more money in their pockets and are enjoying trips and family vacations.
Furthermore, Trump's international policies have resulted in amazing changes. ISIS is all but wiped out. Iran is getting hit with sanctions once again. And North Korea might soon become an ally.
Where is all the doom and gloom the left promised?
Now, more positive results have come rolling in: Donald Trump's tax cuts have resulted in a gain of federal revenue. Imagine that!
From Western Journal:
"Despite the cut in tax rates — brought forward by the introduction, in February, of revised tax withholding tables — federal income tax revenues for the first half of 2018 are 9 percent higher than in the first half of 2017.
The difference comes to $76 billion of unanticipated revenue…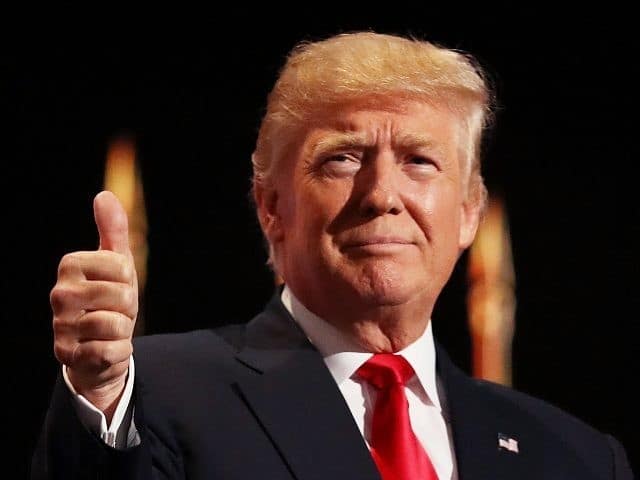 Indeed, the Treasury Department's monthly reports suggest that, despite the tax cut, actual revenues for 2018 will exceed those of 2017.
In explaining the turnabout, the CBO says the increase "largely reflects increases in wages and salaries."
The gain in revenue has cut the predicted deficit in half. That means, even after the GOP cut our taxes, the government is taking in more money.
It's because as businesses do well, they hire more people and increase wages, which results in people spending more money. More money is being pumped into the economy, resulting in more tax revenue.
So, you have more money to spend and the government sees an increase in revenue—even after they cut taxes.
Sounds impossible, but it's true. And this happens every time the government lowers taxes. Makes you wonder why Democrats are so quick to increase them!
But we know why: Democrats don't want a good economy. They want Americans suffering so that we will depend on them. Democrats raise taxes so people lose jobs and get on government assistance.
Then they raise taxes even more, resulting in more people losing jobs. Soon a huge group of Americans are under the government thumb … it's called socialism and it kills.
But Trump just keeps winning for America!
Source: Western Journal