Eric Trump Sends His Father An Urgent Border Demand – Do You Agree With Him?
We still don't have a border wall.
Democrats said they'd talk about the possibility after President Donald Trump reopened the government.
But like most things Democrats say they'll do, this hasn't happened yet.
…and Trump's followers are getting antsy.
After all, a border wall was one of Trump's most important campaign promises, and those who voted for him are expecting him to deliver.
That includes his own son, Eric.
When speaking with Sean Hannity of Fox News, Eric Trump sent his father an urgent wall-related message:
Via Huffington Post:
"I want him to declare an emergency," Eric Trump said.

The Fox News host replied, "Oh, I think he will."
Trump has spoken about the possibility of declaring a national emergency to get the wall done.
If he announces an emergency situation, military funds will be redirected to build the border wall.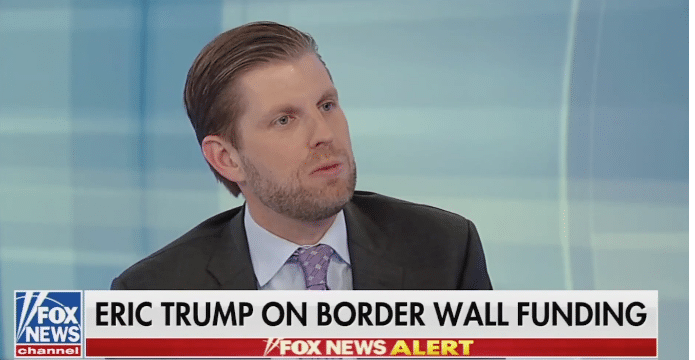 And the President has warned that if he doesn't declare emergency, the government will shut down again on February 15.
As for Donald's son, he knows exactly what the American people want:
"Honestly … declare the emergency and build the wall with the United States military because that's what people in this country want.

And then redouble your efforts on legal immigration, get great people in this country because that's what America wants and that's what America needs."
It's the perfect message to send to his father,  don't you think?
Of course, some politicians – even Republicans – think it's a bad idea.
For instance, Florida Senator Marco Rubio said that although he wants border security, declaring a national emergency in this instance "sets a bad precedent."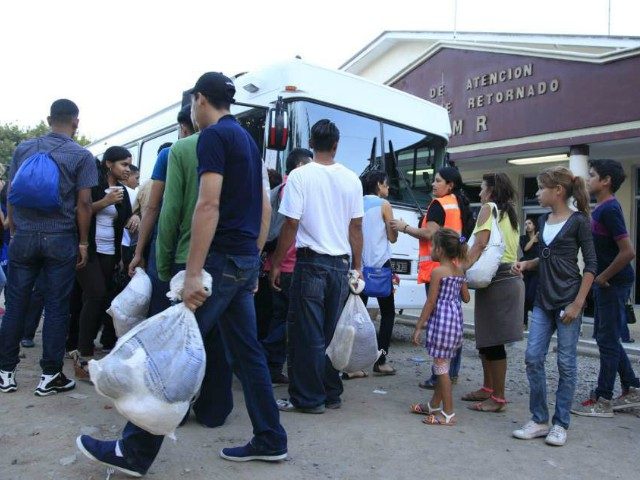 Rubio said the best way is to get a law passed that allows for a stronger border.
The problem, however, is the obstructionist Democrats, who refuse to talk about ANY chance of a border wall.
If they don't negotiate, then the President must do something…
"Bad precedent" or not, the safety and well-being of American citizens comes first!
Source: Huffington Post