Employee Shouts 'F*** You' At MAGA Hat Kid – Then His Boss Unloads Swift Justice
He got EXACTLY what he deserved!
Another day, another moment where a liberal lashes out against a Trump supporter.
You may have remembered the last time, or the time before that, or the time before that…
It just keeps happening.
And these episodes are getting worse and worse; normal people are getting bullied for simply wearing a piece of Trump clothing.
It's clear now: Democrats don't believe in our freedoms and will do anything to suppress our speech.
But at least, in this case, the caustic liberal get served justice.
From Daily Caller:
"A Vans store employee at the Oak Park Mall in Overland Park, Kansas was terminated after saying 'f*ck you' to a 14-year-old customer who wore a red MAGA hat into the store…"
Trump Derangement Syndrome is real. A Vans store employee at Oak Park Mall, Kansas told a 14-year-old "f*ck you" for wearing a MAGA hat. Let's get him fired. pic.twitter.com/PNkPqAxBci

— Ryan Fournier (@RyanAFournier) February 17, 2019
"'He did nothing to you,' the mother told the employee. 'What did you say to my son, to my 14-year-old?'

'I'm sure he's heard it before,' the employee responded.

'Where's your manager?' she said. 'Let's go.'"
Moments after the irate mother spoke to the manager, the hateful, unprofessional employee was fired.
Bravo!
Unfortunately, while events like this may seen random, they're becoming a growing trend.
Americans who wear MAGA hats are cursed at, harassed, refused service, even assaulted.
A man wearing a MAGA hat at a New York bar was smashed in the face with a bottle.
Then there's the infamous Covington students episode, where kids wearing Trump hats were falsely accused of bigotry and racism.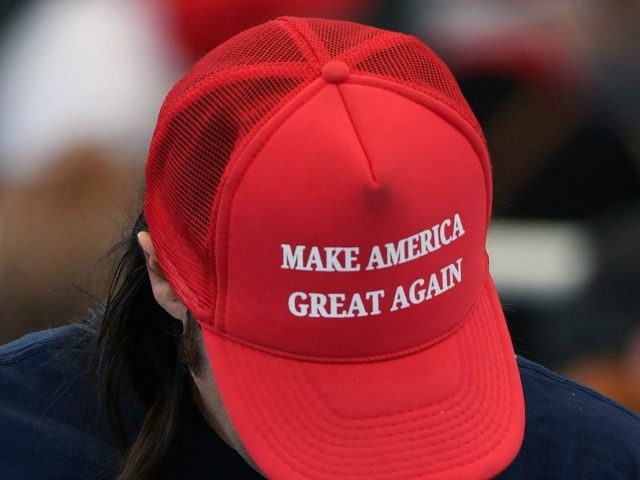 Trump supporters are lied about, slandered, framed, and attacked.
The bottom line is this:
Democrats hate that we're supporting Trump, and they hate it even more that he's winning. So, they will do anything to suppress our free speech.
It's time they got what they deserved!
SHARE to show support for this young man and every American who wears MAGA hats!
Source: The Daily Caller