After Donald Hears Hillary Won't Run In 2020, He Lets Fly The PERFECT Reply
This is one of Trump's best jabs EVER!
Many have been wondering:
Will Hillary Clinton run again in 2020?
Well, after what appeared to be hints that she WOULD run, we now have our answer:
No, after two attempts for the White House, Clinton will not run in 2020. Democrats will need to pick another lead candidate.
In fact, this probably comes as a relief to many on the left, but Donald Trump had quite a different reaction!
From Breitbart:
"President Donald Trump on Tuesday mocked Hillary Clinton's decision to forgo a third bid for the presidency in 2020…

…sarcastically saying that her presence on the campaign trail will be 'sorely missed."
"(Crooked) Hillary Clinton confirms she will not run in 2020, rules out a third bid for White House." Aw-shucks, does that mean I won't get to run against her again? She will be sorely missed!

— Donald J. Trump (@realDonaldTrump) March 5, 2019
President Trump trolled his former rival in classic fashion, didn't he?
He voices his disappointment that he won't go toe-to-toe with her again … because he knows if he did, he'd win easily.
Let's look at the facts, shall we?
In 2016, Hillary Clinton had the support of nearly every media outlet in the world; the MSM was 100 percent behind her.
She had the backing of Barack Obama, the sitting president.
And she had an estimated $2 BILLION in campaign funds.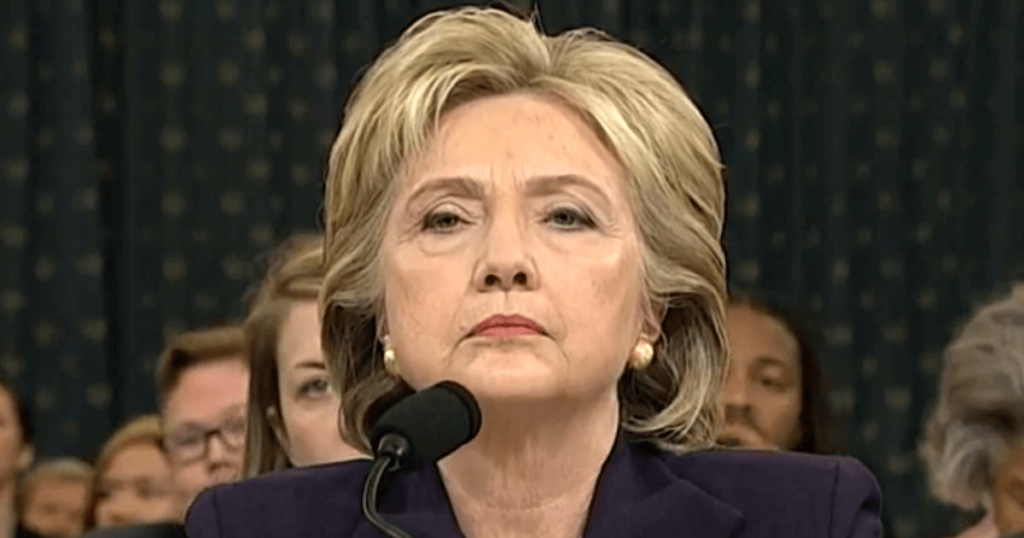 But despite all these mammoth advantages, she STILL lost to a man that never held public office before.
Perhaps she doesn't want a repeat of history? Or perhaps, knowing she got off by the skin of her teeth, she doesn't want to be scrutinized once again…?
After all, I doubt Trump's FBI would give her a pass—if her past scandals came up again.
So, after the dust settles, this leaves the Democrats with a crowded field of candidates all eager to get trounced by Trump.
SHARE if you're ready for Trump to defeat yet another Democrat!
Source: Breitbart