Homeland Security Delivers Judgment On Groups That Released Dangerous Criminals Into American Streets
How can we make a dent in our massive illegal alien problem when American laws are not upheld?
President Donald Trump continues to pass legislation that makes it more difficult for illegals to enter our country, but not everyone follows the rules.
Now, we're learning that due to these colossal "oversights," we've got even more illegal criminals running around the U.S.
According to a recent Department of Homeland Security report, it appears multiple groups completely ignored federal detainer requests.
These requests were in place because the individuals involved were exceedingly dangerous: the immigrants in question were confirmed gang members.
Here's the disappointing report from Breitbart:
"City and country governments ignored federal 'detainer' requests and released 142 suspected members of MS-13 and other criminal gangs in the eight months up to June 2017."
The data doesn't cover releases after June 19, 2017 and in fact, that information might be even worse.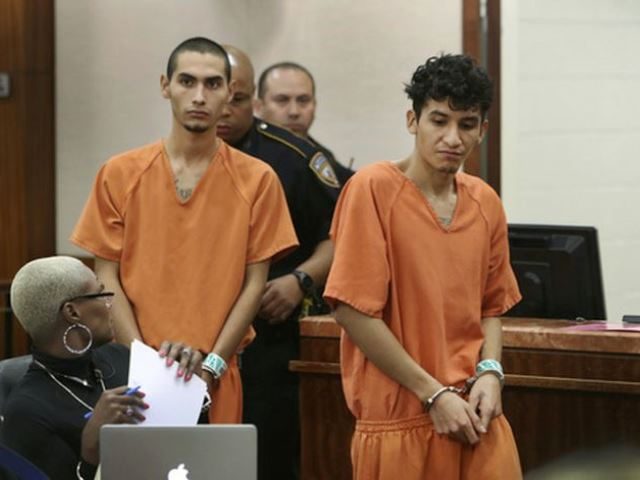 Because after that date city governments around the country started opposing legal deportation of illegal aliens, which meant more detainer requests likely went unserved.
To combat this wave of illegal behavior (from our own leaders, mind you), the Department of Justice plans to–
"…pressure cities to cooperate with deportation efforts, and trying to slash federal police grants to cities who release criminals back into American neighborhoods."
Somebody certainly needs to do something. We can't allow this lawlessness to continue if we're going to remain safe inside our own borders.
Unsurprisingly, California was the biggest culprit in this mess, releasing 90 of the 142 criminal suspects. They really love their crime over there.
Those who come to this country to do harm to its citizens deserve to be deported, and not merely because they came here illegally.
They're criminals. Last we checked, that's against the law, too. But really, what do Democrats care about the law anymore?
Source: Breitbart