Democrats DENY Americans $13.5B In Disaster Relief – You Won't Believe WHY They Did It
Trump is absolutely FURIOUS, too.
President Trump was all set to deliver $13.5 billion in disaster relief funds to the U.S.
The money would've gone to citizens who've suffered through floods, hurricanes, wildfires, earthquakes, etc.
But believe it or not, Democrats said "NO."
Now, you might be asking yourself: "Why'd Dems block it? Don't they love giving people stuff?"
Sure, they do … but not when people they believe need it MORE don't get their "fair share."
The reason Democrats blocked that $13.5 billion is because they believe the bill didn't include enough money for Puerto Rico.
From Western Journal:
"Senate Democrats blocked a $13.5 billion bill for disaster relief from recent floods, hurricanes and wildfires on Monday..

…arguing that the more than $600 million provided to Puerto Rico was not nearly enough."
What?!
You know, we've got military bases in Florida and North Carolina that were wiped off the face of the map by hurricanes.
We've got parts of California decimated by wildfires and mudslides.
Southern farmers are struggling worse than ever due to a variety of environmental issues.
And yet, Democrats killed the bill, as the disaster relief package fell shy of the 60 vote supermajority it needed to pass.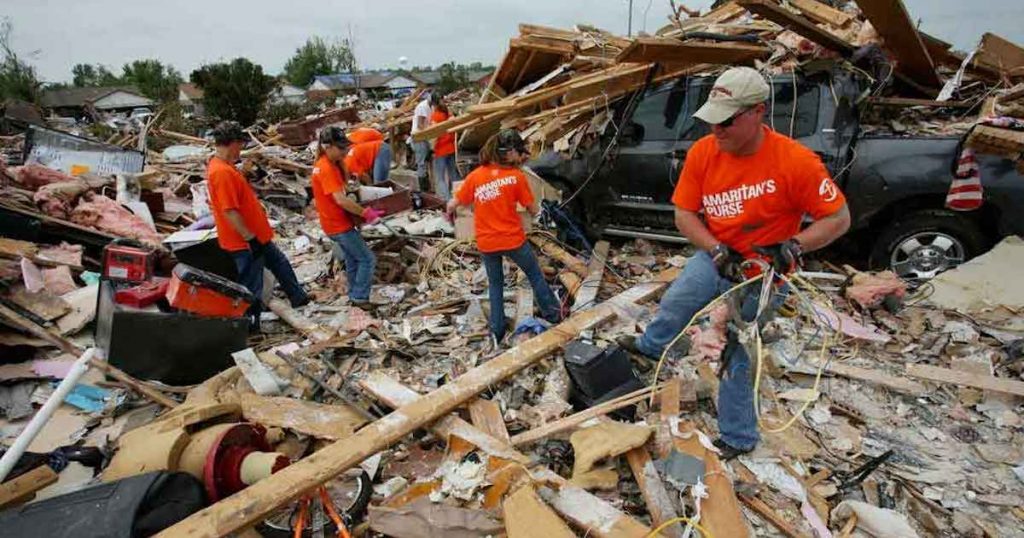 Republican Senator David Perdue was NOT happy with the way this turned out, either.
He called the bill failure "pure partisan politics," and said that only ONE Democrat was willing work with them on the disaster relief bill.
Yup, that's classic Leftist: don't negotiate, don't talk, just say "no" and run away.
Trump was even more upset, as he ripped apart those obstructionist Democrats with one fiery Tweet:
The Democrats today killed a Bill that would have provided great relief to Farmers and yet more money to Puerto Rico despite the fact that Puerto Rico has already been scheduled to receive more hurricane relief funding than any "place" in history. The people of Puerto Rico…..

— Donald J. Trump (@realDonaldTrump) April 2, 2019
"The people of Puerto Rico are GREAT, but the politicians are incompetent or corrupt.

Puerto Rico got far more money than Texas & Florida combined, yet their government can't do anything right, the place is a mess — nothing works."
Bingo.
Puerto Rico is an American territory, yes. But we have plenty of problems stateside, don't we?
And how much money have we given Puerto Rico in recent decades? And what have we gotten in return?
Trump's frustration is well noted, too: "Nothing works."
That's the state of our government right now and even when Trump tries to MAKE it work, Democrats get in the way!
And this time, their obstruction stopped thousands of American citizens from getting help they desperately need.
SHARE if you're SICK of Democrat obstruction in this country!
Source: Western Journal