Democrat Senate Candidate Violates Pentagon Rules, Now Faces Prosecution
Isn't it interesting that every time we discover a story that involves cheating, violating rules, or breaking the law, a Democrat is more than likely involved?!
We've seen Democrat Congressmen get arrested for protesting on Capitol Hill. We've seen Democrats face trial for bribery and fraud.
But this story may take the cake.
Army soldier Bradley Manning, now Chelsea Manning, was pardoned by Barack Obama after treacherously leaking classified information. While Chelsea is now appealing her court-martial, she is still classified as an active-duty soldier. Which is a big no-no when running for office.
The Pentagon is quite explicit in their rules about the political activities that active-duty soldiers are allowed to participate in, and running for U.S. Senate is a huge violation. Needless to say, Chelsea can quickly face prosecution for running for office while still a soldier.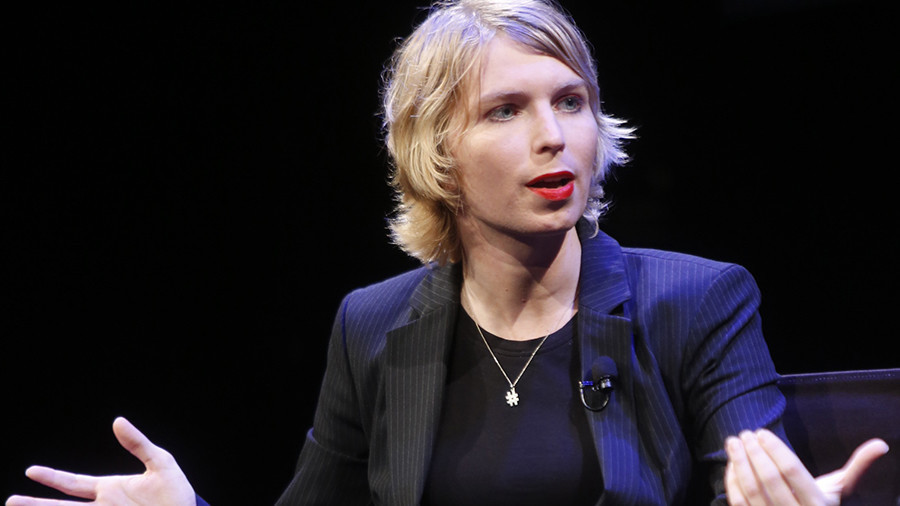 From The Daily Caller:
Manning, the transgender soldier who spent seven years in prison for leaking more than 700,000 sensitive documents to WikiLeaks, recently filed paperwork with the Federal Election Commission and is seeking the Democratic Party's nomination for the Senate seat in Maryland currently occupied by Democratic Sen. Ben Cardin, a two-term senator…
As part of the coverage of Manning's filing with the FEC and state board, virtually every media organization has declared that Manning is a former Army private. In fact, as the Army confirmed to The Daily Caller News Foundation in September 2017, Manning remains an active-duty soldier, albeit on excess leave and in a non-pay status while his appeal of a general court-martial for violating the Espionage Act and other orders is underway. And as ABC News noted in May 2017, Manning must remain in an active-duty status while the appeal process continues…
The Army further stated that Manning holds an active-duty identification card and acknowledged his status and access to government health care prior to his release.
While Manning's felony conviction does not appear to automatically disqualify a run for office, his active-duty status presents a much more troubling issue. Such a status, in other words, has enormous implications for engaging in any kind of political activity, especially a Senate run.
Dru Brenner-Beck, retired Army judge advocate general and president of the National Institute of Military Justice, told The Daily Caller News Foundation that on the face of it, Manning is prohibited by Department of Defense regulations from running for office while serving in an active-duty capacity. The only exception is if Secretary of Defense James Mattis grants explicit permission, a power that cannot be delegated by a secretary to anyone else.
According to Brenner-Beck, the regulation in question is DOD Directive 1344.10 Directive 1344.10, Political Activities by Members of the Armed Forces, dated Feb. 9, 2008, para. 4.2.2.
"That paragraph is punitive and violation of it subjects her to courts-martial for violation of a lawful order or regulation under Article 92," Brenner-Beck told TheDCNF. "Her activities campaigning for herself and fundraising for herself may also violate other provisions of the DoD Directive, themselves separately punishable under the UCMJ, art. 92."
Brenner-Beck added that prosecution in this case is a "discretionary decision by her chain of command."
Knowing Chelsea, if and when she does get ANOTHER court-martial for running for office while on active duty, she will use it to fundraise for her campaign. Thanks to Obama's pardon, she now thinks that she can get away with any law-breaking without any repercussions.
Now doesn't that sound like a liberal!
Hopefully, the Pentagon sees it another way and punishes her quickly and effectively. Because we're all tired of hearing about her.
Source: Daily Caller