Top Democrats Make Insane Wall Threat – Border Patrol Should Be On High Alert
This would be the end…
Democrats are coming unhinged.
It's as if they become more and more extreme with every passing day, and with every major topic concerning America.
For example, it's clear now that most Democrats don't care about strengthening our southern border.
They believe the immigrant crisis is entirely manufactured (by the President, no less) and there's no need for a wall.
But now, a few are actually taking this stance a step further…
Via Washington Examiner:
"On Thursday, former Rep. Beto O'Rourke, D-Texas, said he would 'absolutely' support destroying already existing barriers along the U.S. southern border.

Later that day, MSNBC's Chris Hayes … asked O'Rourke on-air: 'Would you, if you could, would you take the wall down here — knock it down?'

'Yes, absolutely,' said the former congressman and potential 2020 presidential candidate.  'I'd take the wall down.'"
But it didn't end there.
Just a day later, Sen. Kirsten Gillibrand (D-N.Y.) was asked if she agreed with Beto.
She hedged her bets a little more, first saying she'd have to ask people if the fencing in that party of the country was "helpful or unhelpful."
But then she finished with:
"I could look at it and see which part he means and why and if it makes sense. I could support it."
Gillibrand added that Democrats aren't against border security, but they're definitely against Trump's wall, calling it "medieval."
Their claim is that it would somehow destroy the communities and environment around the wall … which makes absolutely zero sense.
But her willingness to support Beto's "I'd take the wall down" threat is very concerning.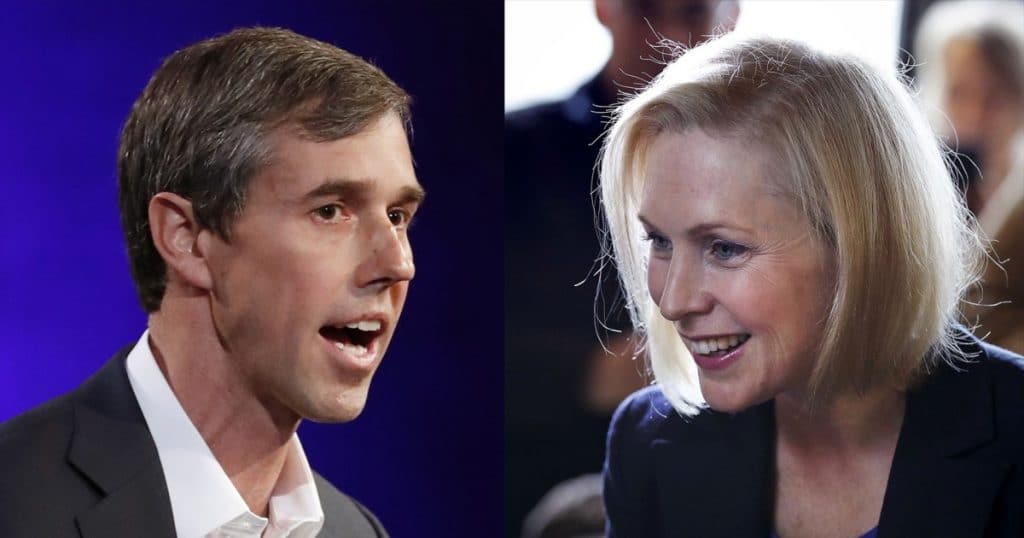 What this really means is that top Democrats actually support the idea of taking down our existing barriers.
…how is that supporting border security? How would that help anyone?
These extremist ideas are downright scary, that's for sure; we're starting to wonder if Democrats really DO want open borders.
SHARE with your friends to show them Dems are actually a THREAT to our border security!
Source: Washington Examiner