Democrat Leader To Stand Trial For Bribery, Obstruction Of Justice Charges After Full Confession
Is political corruption on the rise? Or are we just being made more aware of it?
It's clear that had Hillary won the White House, institutionalized corruption would have shot off the charts. So we dodged that one. Yet there are plenty of lesser mortals who have been exposed for alleged corrupt acts as office holders.
The opportunities to enrich yourself as a politician are great. For those given to engage in such activities, the challenge is to not get caught. And there are some gray areas as well. After all, this writer can recall a state legislator stumbling around to answer the simple question of a college student: "What is the difference between a lobby and a bribe?"
So we have been treated to news of yet another legislator accused of augmenting his salary using methods at variance with the law. This would be State Senator Nathaniel T. Oaks, a Democrat in Maryland. Prosecutors claim he confessed to taking cash for political favors. He has pleaded not-guilty. The trial approaches.
"A Maryland state senator has confessed to taking cash payments in exchange for conducting official business, federal prosecutors said last week.
"State Sen. Nathaniel T. Oaks, a Democrat, is scheduled to stand trial in the spring on charges of bribery and obstruction of justice. Oaks has pleaded not guilty.
"Oaks' confession was revealed in a motion that prosecutors filed against a request by Oaks to have the bribery and obstruction charges tried separately, the Baltimore Sun reported.
"The next legislative session for Maryland's general Assembly begins Wednesday. Oaks' trial is set to begin right after the session concludes."
So we have the familiar "timing" problem. He's innocent until proven guilty. However, should he be allowed to remain in office through this legislative session and until such time as he might be convicted?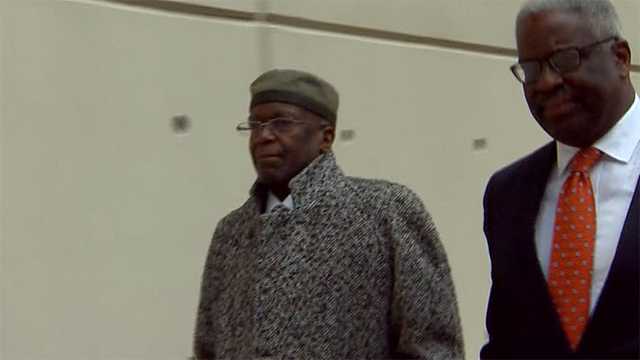 Here are the details:
"Oaks is accused of accepting $15,300 from someone he believed was a 'wealthy Texas businessman' but who was working for the FBI, the Sun reported, citing information from prosecutors.
"Subsequently, while cooperating with authorities, Oaks reportedly coached an FBI investigation target to 'Just say no' when Oaks offered the subject cash as part of the investigation, court documents said."
So, it looks like Oaks got caught in an FBI sting operation. That begs the question as to why the FBI was interested in him in the first place. That question remains unanswered.
As usual, given the political nature of such matters, one's position on whether he should resign his seat or not is impacted by party affiliation. The Republican governor wants him to resign. The Maryland Senate president, a Democrat, wants him to stay in office.
And the rest of us must be careful that we do not become cynical, and like Diogenes, start wandering around in search of one honest man or woman.
Source: Fox News