City Of Chicago To Jussie Smollett: 'You're Still Going To PAY BIG For Your Crime'
Uh-oh…the city just sent Jussie a letter…
Americans were stunned when they learned prosecutors were dropping the charges against hate crime hoaxer Jussie Smollett.
This actor allegedly hired two men to attack him, then went on to accuse white, Trump-supporting Americans.
The entire episode was a disgrace to our country. And to think, now he's getting off the hook!
But liberal mayor Rahm Emanuel isn't about to let Smollett get away with it.
If justice won't be served, at the very least, Jussie will still have to pay … just in a different way.
From Daily Wire:
"The city of Chicago sent a letter to Jussie Smollett on Thursday demanding the actor pay $130,000 to the city…

…to offset the costs associated with investigating the alleged hate crime hoax he is accused of concocting."
Yup, the city wants its money back!
Emanuel appeared outraged after the news came out that Smollett got off scot-free; the mayor opted to back the Chicago PD, and rightfully so.
Obviously, the police were enraged that the man who sent them on a wild goose chase would face NO penalties.
I mean, this hoaxter slandered conservatives and white Americans – half of America, basically – just to boost his career!
The LEAST he can do is pay the city back, right?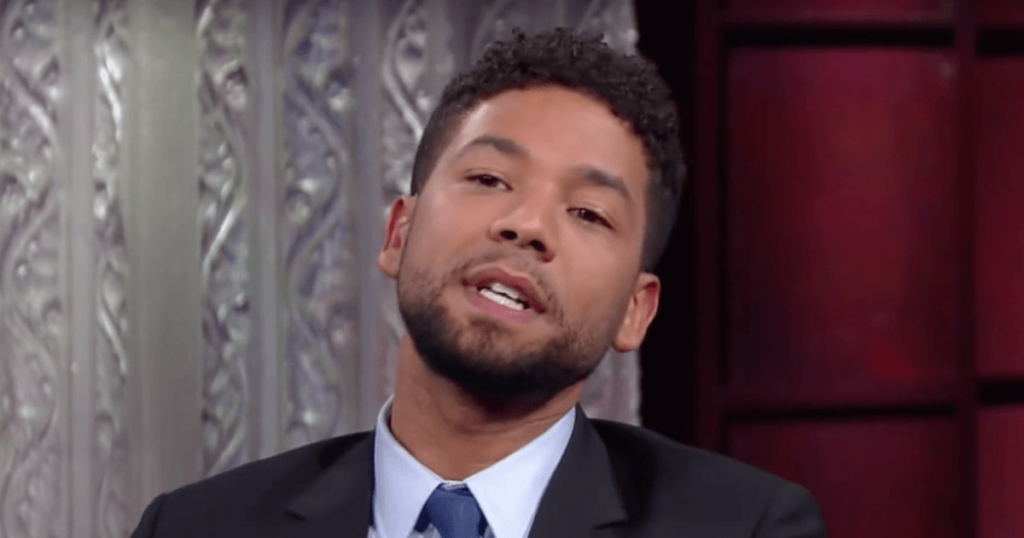 Otherwise, the outcome sends a message to millions of Americans that there is one set of rules for the rich elite … and another for the rest of us poor slobs.
But while Jussie faces that big $130K bill, there's a chance justice might still be done:
The FBI is looking into the circumstances surrounding Smollett's case being dropped, and they just might discover what really went down behind closed doors.
Until then, we have to live with this travesty of justice.
SHARE if you think Smollett needs to face MORE than a $130,000 bill!
Source: Daily Wire