After Border Cops Announce 'Breaking Point' – Donald Teases HISTORIC Shutdown
Trump might have to make a DRASTIC move…
Here's a scary fact about our immigration crisis:
It didn't just become a crisis yesterday. It has been a crisis for years, perhaps even decades.
It's only recently that our border – specifically our southern border – has "reached its breaking point," as border authorities recently confirmed.
That's why it absolutely qualifies as a national emergency. Trump is 100% correct about that.
And remember, we have a President who isn't afraid to take drastic action…
Now, that willingness to drop the presidential hammer on the invading hordes has never been more evident.
It all began when Customs and Border Protection commissioner Kevin McAleenan dropped some terrifying numbers.
— On Monday and Tuesday of this past week, CPB began each day with 12,000 migrants in their custody. Their "crisis level" is HALF that number.

— They are now on pace to hit 100,000 arrests in the month of March. 90% of those will be illegal crossings.
What does this all add up to?
As McAleenan simply said: "an unprecedented humanitarian and border security crisis."
That's when Trump reacted. And he reacted with FIRE:
Mexico is doing NOTHING to help stop the flow of illegal immigrants to our Country. They are all talk and no action. Likewise, Honduras, Guatemala and El Salvador have taken our money for years, and do Nothing. The Dems don't care, such BAD laws. May close the Southern Border!

— Donald J. Trump (@realDonaldTrump) March 28, 2019
Yes, you read that correctly:
"May close the southern border."
And you know what? At this point, it might just have to happen. This is beyond a strain … this is just out of control.
Trump is running out of options and illegals are flooding at record rates.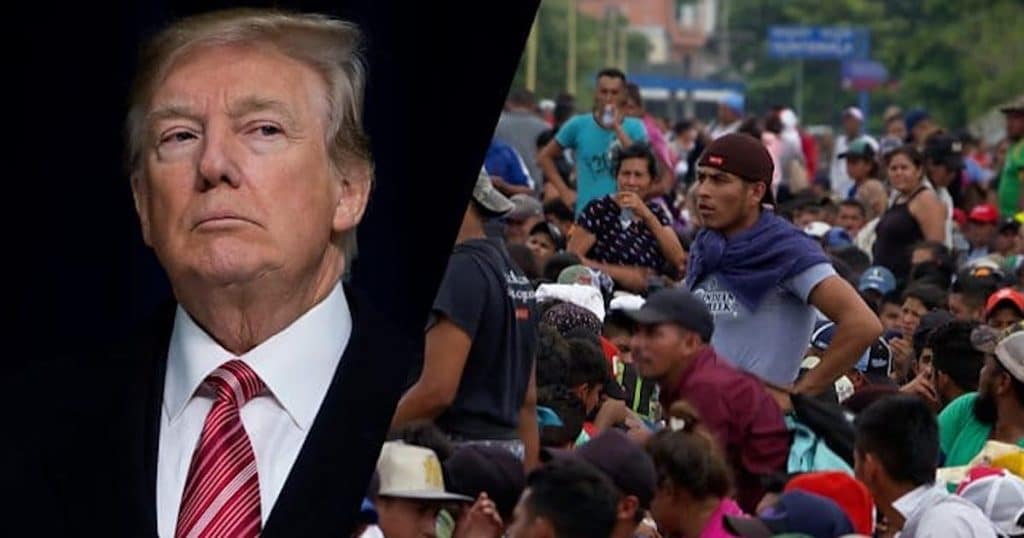 Did you know CBP is tracking another caravan, which could reach 20,000 strong in the coming weeks?!
The wall may happen but its completion is still a ways off.
At this point, the President's best option might be to simply close our southern border. American safety and well-being comes first!
SHARE if you believe POTUS should SHUT DOWN the southern border!
Source: The Right Scoop