WATCH: Beto Supporters Pick Up Baseball Bats, Unleash Violent Attack On Trump
This is what Democrats want the world to look like, folks.
Once again, we see the true colors of Democrats.
They hate America, patriotism, our values, and traditions. They don't care about our safety, prosperity, or futures.
All they care about is getting elected, so they can get rich and powerful.
Their supporters aren't any different, either; they're driven by ugly hatred for everyone who believes differently than they do.
And apparently, this includes committing vile acts against the President of the United States.
From Breitbart:
"Protestors outside a rally held by failed U.S. Senate Candidate 'Beto' O'Rourke used bats to beat a piñata made to look like President Donald Trump…

The beating of the Trump effigy came shortly after the 'March for the Truth' rally and President Trump's own rally held on Monday night.

Both rallies were held at about the same time just a short distance from border walls that separate El Paso from Juarez, Mexico."
After @BetoORourke speaks at #MarchforTruth, a handful of protestors put up a piñata of @realDonaldTrump. @KXAN_News #txlege pic.twitter.com/i9VkU5tfuH

— Phil Prazan (@PhilPrazan) February 12, 2019
Over the last two years, we've seen unprecedented violence against Trump and his supporters.
Celebrities portrayed the president dead and decapitated. Numerous "journalists" have called for his assassination on Twitter.
We've seen videos of Trump supporters being harassed, bullied, and attacked; some have had their faces smashed with glass bottles.
Then you've got liberal journalists who tried to ruin the lives of a few innocent Catholic teenagers, after a Native American went after them.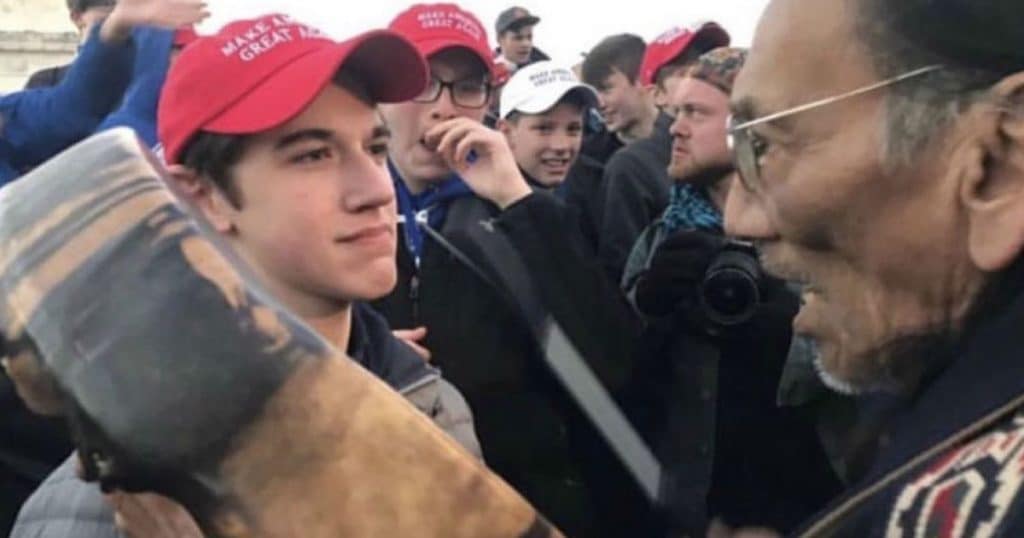 And let's not forget about the crazed gunman that shot up a Republican baseball game practice, almost killing Rep. Steve Scalise.
Had all this been done by conservatives against liberals, there would've been a mass outcry, and the media would have condemned every last Republican.
But if you attack conservatives and the President, it's okay.
THAT'S the Democrat double standard, and it's terrifying…
Source: Breitbart