Arizona Sheriff: 'I Have A Plan That'll Stop The Undocumented Migrant Flood Forever'
Arizona Sheriff Joe Arpaio has never shied away from discussing the truth about illegal immigration, and unlike the Left, he has solutions to stop it.
Being a Sheriff of a border state is a huge challenge, but Arpaio has been unwavering in his commitment to protect Arizona.
His critics have asserted that he racially profiled legal citizens and had innocent Hispanic people arrested. But citizens who were falsely arrested were released within hours.
When Arpaio was found guilty of criminal contempt for his tough crackdown on non-citizens entering the country, most saw it for the witch hunt that it was.
President Trump was so disgusted with the ruling that he used the first pardon of his presidency to wipe Arpaio's slate clean (thankfully).
Now that he no longer has any convictions on his record, Sheriff Arpaio is taking on the challenge of running for Senator of Arizona to replace Jeff Flake.
Many have wondered what an Arpaio Senatorship would look like, and during a recent interview with Breitbart, he shared his plan to "stop the undocumented migrant flood forever".
From Breitbart:
"Unveiling part of his policy agenda, Arpaio explained his proposal to deploy U.S. troops inside Mexico:
My idea, which is maybe out of the box:
Since we have agents that are government employees working with foreigners, why don't we use another government agency that happens to be the U.S. Army and send them across the border to work with the foreign authorities, the Federales and the Mexican army?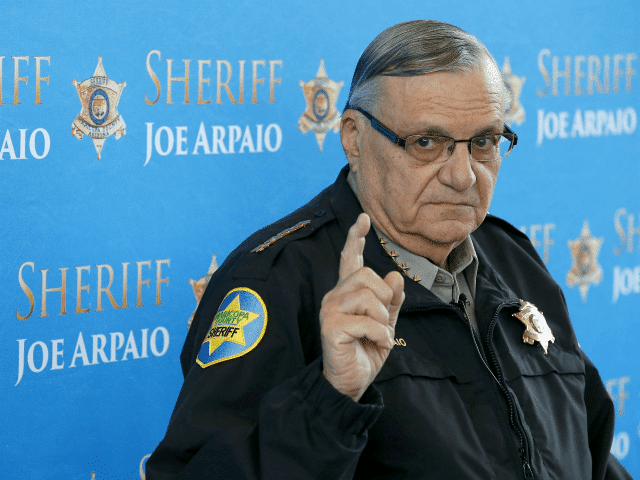 We have been doing it anyway with other types of government employees so who is going to argue with this?
Because something has to be done before the drugs come over the border. Stop it before it gets to the border. That is how you solve the problem."
Arpaio also called on Trump to withhold aid from Mexico if they refuse to allow our military in.
Darn good idea, because we send Mexico roughly $51.5 million in foreign aid, and as they illegally help migrants enter our country, this unfair relationship has to change.
It's ironic because Mexico takes their own border security very seriously, and are even considering building a wall with Central America to keep Guatemalans, Salvadorians, and others from crime-ridden countries out.
Arpaio believes America's troops stationed in countries like Germany and Japan prove that there's no precedent against sending troops to Mexico.
"We use the military everywhere else in the world, don't we? OK. Why can't we do it with our neighbors?"
If he wins his battle for the Senate seat, Arpaio has an interesting location in mind for those who would want to visit his office.  "If you want to see me you will have to come down to the border."
What do you think of Sheriff Arpaio's idea? Pretty logical, right?
Source: Breitbart