AOC's Chief Of Staff CAUGHT In Explosive $1M Scandal – Were They In Cahoots?
AOC's first major scandal just erupted!
Is Alexandria Ocasio-Cortez nothing more than a petty thief?
It isn't fair to make such an accusation just yet, but "thief" might be the perfect label for her chief of staff.
And when the dust settles, we may learn that AOC and her most trusted comrade were actually in cahoots…
A complaint filed with the Federal Election Commission may have revealed a major corruption scandal:
It seems Rep. Cortez's chief of staff, Saikat Chakrabarti, funneled over $1 million in political donations into two of his private companies.
This according to a breaking report from Washington Examiner:
"The cash transfers from the PACs … run counter to her pledges to increase transparency and reduce the influence of 'dark money' in politics.

Chakrabarti's companies appear to have been set up for the sole purpose of obscuring how the political donations were used."
Campaign finance attorneys described the whole situation as "really weird," and admitted that something seemed off.
PACs are supposed to disclose exactly how they spend the funds they receive; i.e., for advertisements, fundraising emails, payments to events and vendors, etc.
But Chakrabarti's private companies aren't subject to these requirements, so the money can be safely hid in this manner.
However, the FEC is still investigating, and has named Ocasio-Cortez and Chakrabarti as respondents.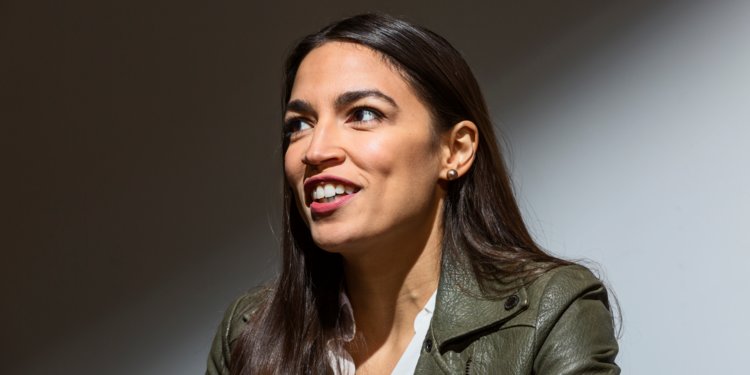 They're saying the two "were engaged in an elaborate scheme to avoid proper disclosure of campaign expenditures."
National Legal and Policy Center's Government Integrity Project director Tom Anderson said it best:
"It appears Alexandria Ocasio-Cortez and her associates ran an off-the-books operation to the tune of hundreds of thousands of dollars…

…thus violating the foundation of all campaign finance laws: transparency."
Interestingly, Chakrabarti was an organizer for another socialist a few years ago: Bernie Sanders.
Seems socialist friends like to hide money trails…
This doesn't bode well for AOC's reputation, and it might have far-reaching ramifications for her political future as well.
DID she know what Chakrabarti was doing? He is her chief of staff, after all…
SHARE if you think both AOC an her top comrade are GUILTY!
Source: Washington Examiner