Trump Tariffs Inject $500M And 500 Jobs To American Business On Life Support
The economic expansion under President Donald Trump continues, despite all the liberal predictions.
After eight years under Barack Obama, during which time welfare and other assistance programs skyrocketed, the American people were in desperate need of forward progress.
And that progress is clear under Trump's direction, as his prioritizing American business has pumped billions into the economy and created countless new jobs.
Here's the latest positive movement in that arena:
This week, Gov. Greg Abbott announced a $500 million expansion of a Baytown steel mill, which will generate as many as 500 new jobs with an average salary of $65,000.
Abbott said this expansion will greatly benefit the oil and gas industry, and he's working with Indian firms to increase shipments of liquified natural gas from Texas to India.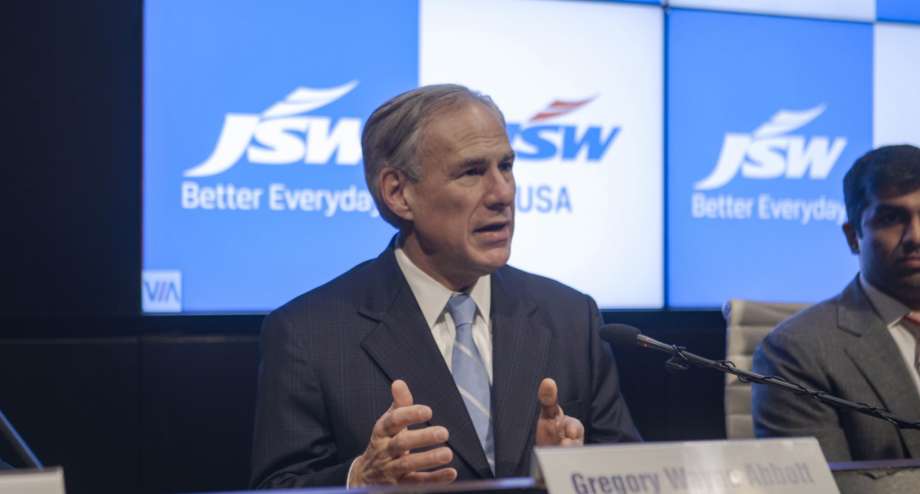 The Baytown plant in question went bankrupt back in October of 2007 and is now only operating at 30 percent capacity, with around 350 employees. Expect those numbers to rise quickly.
JSW bought the plant when it went under for $810 million, and that investment will now be used to expand the company's Plate & Pipe Mill branch, which is another huge victory.
"Access to natural gas at extremely economical prices and the abundant availability of scrap steel in Texas make conditions very conducive for manufacturing through the Electric Arc Furnace Route.
JSW Steel (USA) Inc. wishes to create a world-class fully integrated steel complex that will bring precision manufacturing of high quality steel plate and pipe to Texas, USA."
Abbott met with Mahindra & Mahindra Limited chairmen in Mumbai, India, and discussed with company officials how best to strengthen business ties between the India-based company and Texas.
Mahindra & Mahindra companies employ near a quarter-billion people in at least 100 countries, and that includes more than 30 facilities and 3,500 jobs in the U.S.
Now, even more progress is being made. Finished Abbott:
"'There is an important relationship between Texas and India,' Abbott said, insisting that he expects the trip will lead to additional trade opportunities in a variety of business sectors."
You just never saw this sort of news under Obama. Clearly, it wasn't the sort of thing that administration prioritized.
No, in fact, the Obama reign prioritized need and of course, scarcity begets scarcity. Now, with America finally starting to roll again, scarcity is taking a back seat to achievement.
And we can all thank President Donald Trump for that much-needed turnaround!