Famous 2024 Candidate Confirms He's Running – Hollywood Dark Horse Challenger Is In Federal Prison
The presidential nominations for 2024 have yet to be settled, though a few have already confirmed. Former President Donald Trump and former UN ambassador Nikki Haley are definitely in.
Most assume Florida Governor Ron DeSantis will announce a bid as well but beyond that, the field is still pretty thin.
However, we do have a new 2024 candidate — and while you might think it's a joke, it's not.
"Tiger King" star Joe Exotic has thrown his bizarre hat into the ring, and though he has zero chance of winning he's still going to make as many political waves as possible.
The weirdest aspect of this news is that Joseph Maldonado-Passage is currently serving a 21-year sentence for a murder-for-hire plot. He was accused of going after big-cat activist Carole Baskin.
That sentence was recently reduced by 1 year because of a cancer diagnosis.
That diagnosis won't stop him from running for President, though, and neither will his incarceration. Here's a statement he released on his website:
Thank you for your interest in my Campaign. Yes, I know I am in Federal Prison and you might think this is a joke but it's not. It is my Constitutional right to do this even from here.

I have been put here only because of the corruption in the Department of Justice, three felons that were told how to lie under oath to further this agenda, two corrupt Assistant U.S. Attorneys, two corrupt FBI Agents. and one corrupt Federal Wildlife Agent.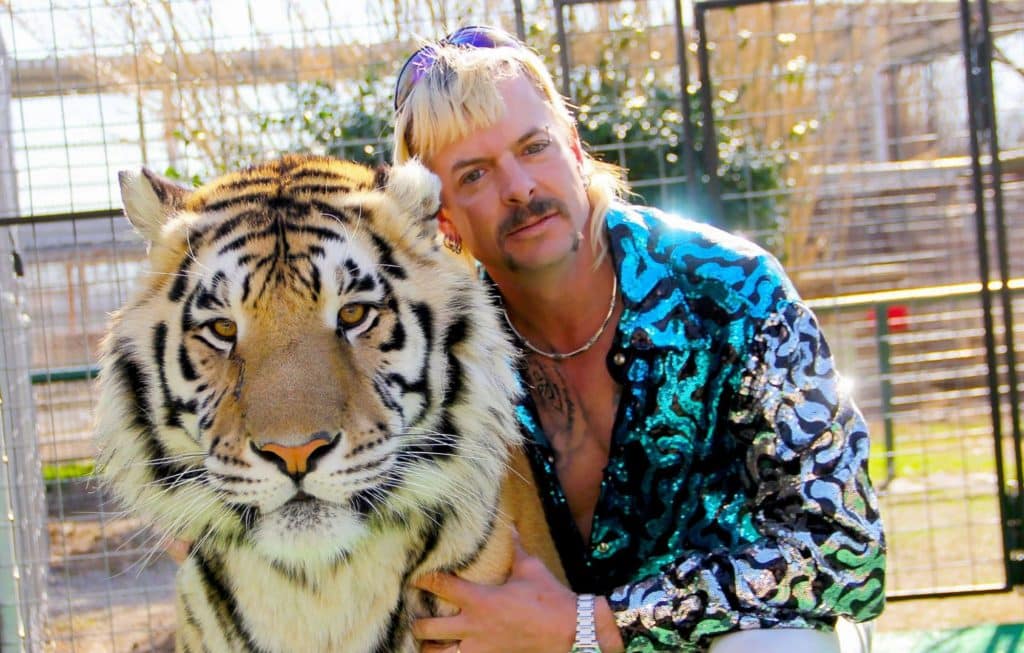 Maldonado-Passage was a zookeeper and hasn't had any experience on the political stage.
However, he says he understands what it feels like "to be lied to by politicians," and believes he can make a difference if he's elected. Comments like these could prove to be popular among Americans:
I am here because I have a world platform to make these politicians listen to your and my concerns and give us some answers for once because all they do is lie to all of us, take our hard earned money calling it taxes, and give it away to foreign countries without them giving us anything back.
"Joe Exotic," who is gay and has abused drugs in the past, admitted that he made mistakes. He also confesses that he's broke.
But none of that is getting in his way for 2024, though interestingly he hasn't declared his affiliation. Nobody knows if he'll be running as a Republican, Democrat, Independent, or something else.
No matter which affiliation he chooses, it's a virtual guarantee he doesn't end up in the White House.
But it's always interesting to see who decides to run for President — nothing is stopping many from announcing a bid, which is why we often see some very strange candidates.
"Joe Exotic" might be the strangest to date, though.
Joseph Maldonado-Passage aka "Tiger King" has announced he's running for President in 2024.
He's currently serving a 21-year prison sentence for a murder-for-hire plot.
He hasn't declared any political affiliation for the run, but he says all politicians do is "lie to us" and he wants to change that.
Source: The Daily Wire